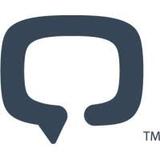 Project Manager -Remote - Digital Marketing Agency - Apply by 1/17/2022
The last day to apply is 1/17/2022.
We're Digital Current, an award-winning remote digital marketing & strategy agency headquartered in Phoenix, Arizona. We have been driving client results, boosting KPIs, and leading digital transformations for thousands of happy clients for nearly two decades.
We are hiring an experienced Marketing Agency Project Manager (PM). The right person will possess excellent planning, communication, and organizational skills. Beyond that, you should be dynamic, self-motivated, and able to shift priorities for the team, as well as provide recommendations for process improvements.
You will be involved in every stage of the client lifecycle, from initial scoping and project planning to project execution and ongoing management. In order to be successful, past experience working for a marketing agency is necessary. On an everyday basis, the Project Manager will track multiple projects to ensure that they are on schedule and profitable. Then, the ideal candidate needs to be able to motivate team members to adhere to time schedules without compromising on quality standards and ensure that they are aligned on key project objectives. The PM will also be responsible for reporting project progress and performance to key project stakeholders. In the interview process, be prepared to go into detail about your resourcing experience and ability to work with directors. If this sounds like you, here is more information about this exciting opportunity.
Why Choose Digital Current
You'll be joining a well-established (nearly 20 years as thought leaders) leading organic search agency.
You'll be a part of an organization that thrives on the core values of teamwork, curiosity, integrity, & impact.
You'll be joining a forward-thinking and diverse team with many team members that have worked here for more than a decade.
You'll have a growth path that you will help mold and shape with your ambitions.
You'll have ample benefit options, multiple medical plans to choose from, dental, vision, HSA, PTO, maternity/paternity leave, life insurance, and more.
Competitive compensation package.
Fully-remote from your home office or wherever your company provided laptop takes you.
Qualifications of the Project Manager
Minimum 3 years of Project Management experience in a Marketing Agency overseeing monthly client campaigns. (Examples of marketing agencies include SEO/Link Building/Search/Digital/Content)
Experience effectively planning and running internal client meetings and working sessions.
Ability to work under tight deadlines, responding to shifting priorities, schedules, and deliverables.
Experience with resourcing and scoping.
Exceptional planning, coordination, and management skills.
Exhibit strong decision-making skills.
Ability to understand the big picture and overarching project mission, developing a tangible plan to achieve it.
Ability to follow the details of a complex process and suggest improvements.
Experience managing projects for a diverse set of client campaigns and stakeholders.
Project Management Software: Workamajig experience preferred.
Vendor management experience preferred.
Bachelor's Degree preferred.
Advanced knowledge of Microsoft Office products, Google Sheets/Docs, Zoom, and Microsoft Teams.
Responsibilities of the Project Manager
The responsibilities of the Project Manager include project planning, assigning tasks to team members, and interdepartmental coordination. The right candidate should have strong leadership and strategic planning skills in addition to exceptional verbal and written communication. You will need to be able to drive project timelines day to day as well as anticipate any potential project risks and develop risk mitigation strategies for them.
Additional job responsibilities:
Consult on new business opportunities for resourcing, pricing, planning, and the statement of work creation.
Spearhead internal onboarding client meetings to set the job requirement path for the monthly service plan.
Consult on operational initiatives and report to stakeholders.
Report on project delivery schedules, deliverables, expectations, and changes.
Ensure timely delivery of monthly work reports to the Account Manager to deliver to the clients.
Run resourcing meetings, evaluate resources, capacity concerns, and proactively review staff schedules.
Drive resourcing, capacity of team members, project profitability, vendor management, and invoicing.
Oversee appropriate margins and provide clarity of the scope of work.
Manage vendors and invoicing.
Set up the initiatives in Workamajig PM software and drive the execution of the deliverable items
Lead project profitability, driving team efficiency, project completion, and process execution.
*Resume Requests: For your resume to qualify, ensure Project Manager is a title on your resume and include Agency in the company name where you have worked. There will not be an opportunity to submit a cover letter, resume should be relevant.
Our Commitment
Digital Current is an equal opportunity employer and values diversity. We do not discriminate on the basis of race, religion, color, national origin, gender, sexual orientation, age, marital status, veteran status, or disability status.
This position is fully remote and available to United States based candidates.
We are excited to have you join the team!
Last day to apply is 1/17/2022